JHOP - Sept 2016 Vol 6, No 3
As an oncology pharmacist, I have witnessed tremendous advancements in the treatment of patients with cancer. Very few of these advancements rival the therapeutic strides made in breast cancer.
Oral chemotherapy agents (OCAs) continue to play an increasing role in the treatment and management of many oncologic diseases.
This section provides a quick update of symptomatic conditions in oncology and their management. Readers are invited to submit brief updates following the guidelines at http://www.JHOPonline.com.
Austin J. Combest, PharmD, BCOP, MBA
,
Ryan C. Danford, PharmD
,
Elizabeth R. Andrews, PharmD
,
Ashley Simmons, PharmD
,
Paulina McAtee, PharmD
,
Dirk J. Reitsma, MD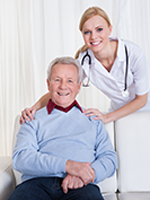 Chronic lymphocytic leukemia (CLL) is a disease that predominantly occurs in older adults; the median age at diagnosis is 71 years. Therefore, the CLL population typically has age-related comorbidities.
Pemetrexed (Alimta) is a pyrrolopyrimidine-core folate analog metabolic inhibitor that disrupts the folate-dependent metabolic processes essential for cell replication. Pemetrexed exhibits its antineoplastic activity by inhibiting several key enzymes in the de novo synthesis of purine and pyrimidine nucleotides in neoplastic cells, resulting in cellular cytotoxicity.
Afatinib Superior to Gefitinib as First-Line Treatment for EGFR Mutation–Positive NSCLC
Combination Chemotherapy plus Radiation Prolongs Survival in Low-Grade Glioma
Acalabrutinib Demonstrates Efficacy and Safety in Relapsed CLL