Health Policy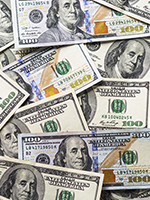 In a time when the country feels more politically divided than ever, there is broad consensus that Medicare should be allowed to negotiate prescription drug prices directly with drug makers, and that the FDA should expedite approvals of generic cancer drugs to lower patients' out-of-pocket costs.
FDA Commissioner Scott Gottlieb, MD, announced new steps as part of the FDA's Drug Competition Action Plan to promote generic drug competition as a way to expand potential access to inexpensive medicines, which would be especially helpful for patients with cancer.
While the industry does its part to improve the quality and completeness of applications, the FDA is taking action to enhance the efficiency of its review process.